Concrete countertops are extremely fashionable right now due to their industrial appearance. Additionally, they are durable and affordable when compared to popular materials such as quartz or granite. Apart from the obvious benefits, concrete kitchen and bathroom countertops do have a few disadvantages. Let's take a closer look at the advantages and disadvantages of concrete countertops.
The Advantages of Concrete Countertops
Concrete countertops have numerous advantages, including their beauty, uniqueness, and modern flair. Concrete can be shaped, colored, and textured in virtually infinite ways. Adding decorative elements or integral features (such as a built-in drainboard) allows you to truly customize the appearance.
You can achieve a smooth, seamless concrete surface depending on the exact size and design of your countertops.
Concrete countertops are extremely easy to clean if installed and sealed properly. Wipe up with warm, soapy water. For more thorough cleaning, follow your contractor's instructions or use a pH-neutral cleaner that will not harm the sealant. Abrasive cleaners should be avoided.
Concrete is one of the most durable construction materials available; it serves as the foundation for our homes and roads. When concrete countertops are installed, you won't have to replace them for decades. However, if you decide after a few years that you dislike the style or simply want a change, concrete removal is not simple. It takes a team of several skilled individuals to remove the countertops without causing damage to the cabinets beneath. You're now faced with the issue of recycling or otherwise removing the concrete.
The Disadvantages of Concrete Countertops
Concerns Regarding Installation
Before starting, ensure that your base cabinets are strong enough to support the weight of a concrete slab (145 pounds per cubic foot). If you opt for concrete countertops that are poured in place, you will be dealing with a mess. The alternative is to have countertops precast off-site and delivered to your home, but particularly long and/or thick countertops will be difficult to move.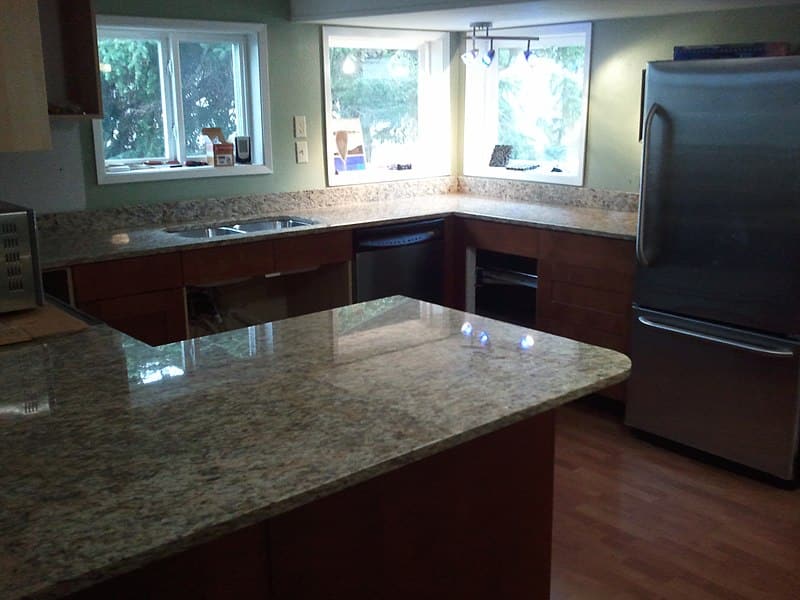 Hairline cracks that are not structural in nature occur in nearly all poured-in-place concrete countertops. While expert installation by a reputable concrete contractor can help minimize these cracks, they cannot be completely avoided. In most cases, the cracks are barely noticeable; in fact, some homeowners believe they enhance the appearance of the counters. Proper care and maintenance of your concrete countertops will assist in preventing hairline cracking. For more details, you should contact Mornington concrete services contractors.
Placing scalding hot pots or pans directly on concrete countertops may cause damage to the surface and sealant. Rather than that, keep a trivet on hand to shield your counters. To completely avoid the issue, some homeowners have chosen to incorporate trivets into their concrete counters. Not only is this a practical option, but it also gives the countertops a handsome customized appearance.
Spills should be wiped up immediately, especially if they are oily or acidic in nature, such as vinegar, lemon juice, or red wine. Even a few minutes of exposure can stain some concrete countertops. Use a concrete sealer to protect your new countertops and reseal every 1-3 years.
Although concrete is resistant to scratches caused by normal wear and tear, cutting directly on the bare countertop with a sharp knife is not recommended. Knives can pierce the sealant, creating weak points. As is the case with trivets, cutting boards can also be integrated into the countertop, combining functionality and design.
Conclusion
Concrete countertops offer an infinite number of design possibilities, from color to shine to stunning finishes. You can hire a concrete specialist to replicate the look of granite or marble or incorporate small terrazzo-style chips of glass, colored stone, or seashells. Additionally, virtually any shape is possible for the counters and their edges.